Samal Island biggest resort city in Philippines
Samal Island, officially known by the long and convoluted name of Island Garden City of Samal, is located in Davao Gulf and is part of the province of Davao Del Norte. Samal Island is located only 2kms away from Davao City and is considered to be the largest "resort city" in the Philippines, with more than 30 resorts and over 1,000 rooms capacity.
I have stayed at, and visited, several different resorts on Samal Island. Some of them are better than others and of course, it depends on your budget and if you want to stay there for a night or two, or just do a day trip. With more than 30 resorts to choose from, there is no shortage of choices.
As I have mentioned earlier, I'm a little fortunate in that my wife has family in Davao and I have been able to explore parts of Samal Island that the average tourist may not get the chance to see. One of the main reasons for this is that the ferry ride from Sasa wharf to Samal Island is only about 15mins, and you are able to take your vehicle on the ferry, which we have done several times.
The ferry to Samal Island leaves from Sasa Wharf in Agdao, and travels a couple of times an hour, so if you have a vehicle, you have even more opportunity to explore Samal Island. Aside from the beaches and resorts, there isn't much to see and do, but I still recommend to drive around the island as there are some spectacular views.
Once again, with Samal Island being so close to Davao City, it's not difficult to do a day trip to one of the many resorts and simply kick back for the day with a few cocktails, take a swim at the beach or swimming pool, and just generally chill out. Whilst not as spectacular as Boracay or Palawan, some of the beaches are actually quite nice and I believe are underrated.
With Samal Island being touted as one of the fastest growing tourist destinations in the country, most of the resorts are geared up for day trips. Activities include table tennis, billiards and darts which are all readily available, as well as the usual water activities including jet skiing, water bikes, snorkeling, kayaking, banana boats etc.
If you are ever in Davao City, then Samal Island should definitely be a place you visit, even if just for a day. If you have a family, even better as there are plenty of activities to keep the kids occupied.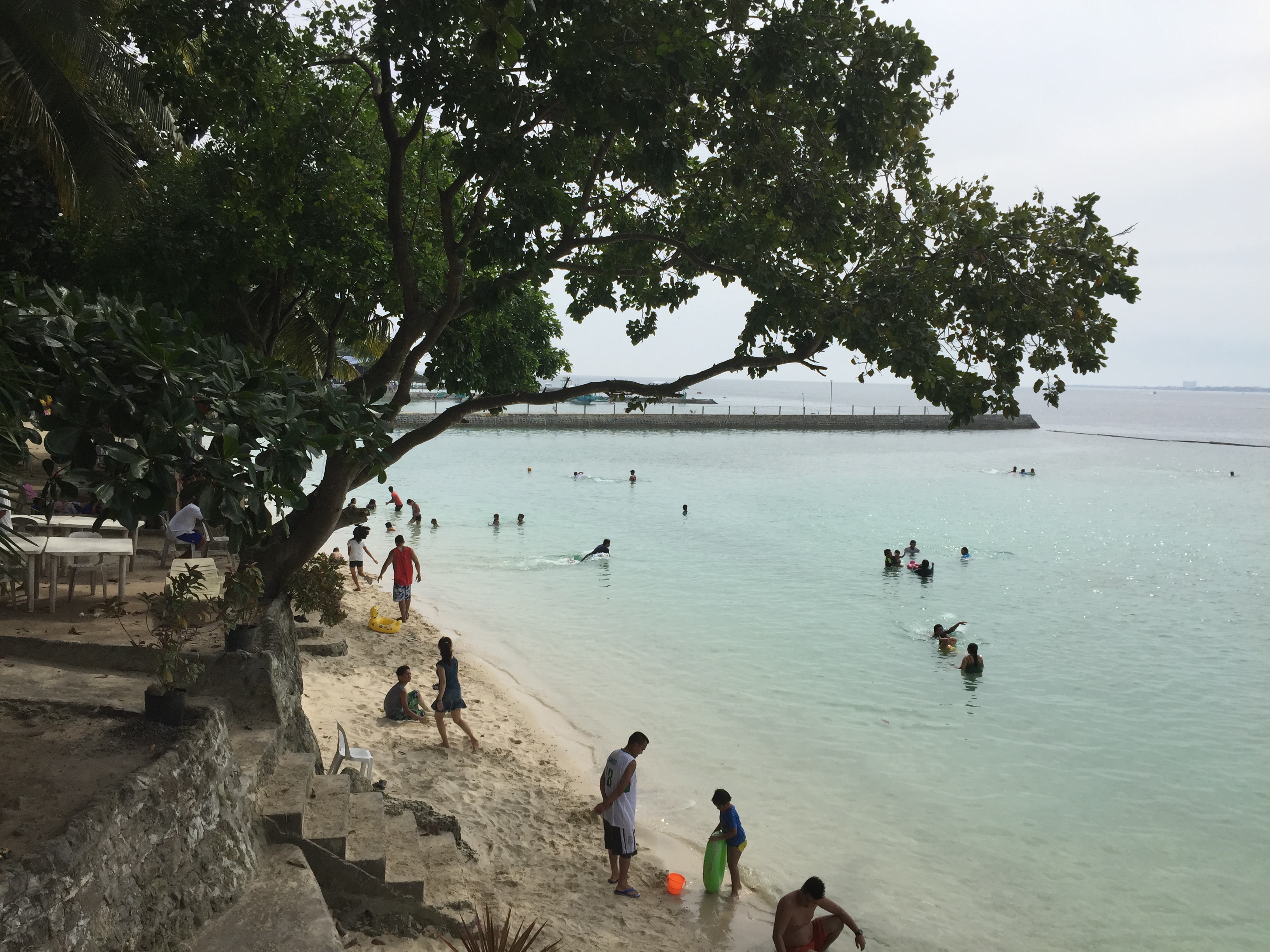 As you can see here at Blue Jazz Beach Resort & Water Park, there might not be an abundance of white sand, or a classical postcard looking beach, but an overnight stay here for location and price is hard to beat.
RDPO Resortis a good example of a typical Samal Island resort. Not spectacular, but more than adequate for a relaxing day trip partaking in a picnic and a few beers.
Secdea Beach Resort is on the northeastern side of Samal, away from the main group of resorts, and is very exclusive. It does have its own white sand beach but the swimming pool is the main feature.
Paradise Beach Resort is my favourite resort on Samal Island. There are so many activities there making it a great place for the family. It even has a small zoo with a number of birds, monkeys other local animals.
The ferry to and from Davao City/Samal Island can be a bit of a mad scramble once the gang plank drops, as you can see with all these motorbikes. This is the ferry from Samal Island back to Sasa Wharf.