Davao Del Norte – Banana Capital Of The Philippines
Davao Del Norte is a large province comprising of eight municipalities and three cities. Known as the "banana capital of the Philippines', when driving through Davao Del Norte, you get to see lots of, well, bananas!
There isn't too much I can write about Davao Del Norte. To be completely honest, there really isn't too much to see or do. As my wife is from Sto. Tomas, Davao Del Norte, I do feel like I have an obligation to write something about Davao Del Norte. So I will now share a couple of the experiences I have had there.
Sto. Tomas is about a 55km journey from Davao City, which is about one and a half hours via bus. However, back in 1997, this wasn't like the usual comfortable climate controlled buses I was used to in Australia – this was a clapped-out, old, wooden seated, open windowed piece of junk with bald tyres that would not have passed a roadworthy test in Australia. However, my wife assured me that it was safe, mostly because it wouldn't be able to go fast enough to pose any real danger!
So many bananas!
So after an hour and a half of driving through banana plantations, we finally reached Sto. Tomas. With all due respect to Sto. Tomas, and the lovely people from there, this is certainly not a place you would travel to unless there was a specific reason to go there – in my case, family. Why? There is absolutely nothing there except a river, heaps of tricycles and jeeps, heaps of people and heaps of bananas! No mountains, no beaches, no shopping malls, no hotels, and aside from one average resort – nothing!
On our next trip in 1998, my wife took me to visit her aunty who lived about an hour away from Sto. Tomas, in the mountains, in a place called Sampao, in Kapalong. This place was really in the jungle and truly reminded me of the movie "The Gods Must Be Crazy". This was the most primitive place I had ever been to in my life.
Primitive lifestyle and nice people
Many of the people in the village lived in Nipa Huts (bamboo and palm leaf thatched housing). They had no running water, no electricity and the place was very impoverished. I think it is safe to say, there had never been a white man in this place!
Luckily for us, my wife's aunty did have electricity, water etc. In fact, she had a little "sari sari" store in which all the villagers used to buy their bare essentials (shampoo, soap, drinks, snacks etc). It didn't take long for the word to get around that there was a white guy in the village. The next thing I know, there were children hiding behind palm trees and nipa huts trying to get a glimpse of me.
A performance I will never forget
After a while, I was ushered to a small area in which a small army of locals had gathered. There were some people dressed in bright native clothing, people with empty jerry cans, some people holding saucepan lids – I had no idea what was going on. I was then asked to take and seat and lo and behold, a fully choreographed traditional dance routine was performed for me. I couldn't believe it. The saucepan lids were being used as cymbals, the jerry cans were being used as drums and there was plenty of people on vocals. That was an experience I will never forget and was very privileged to have been a part of.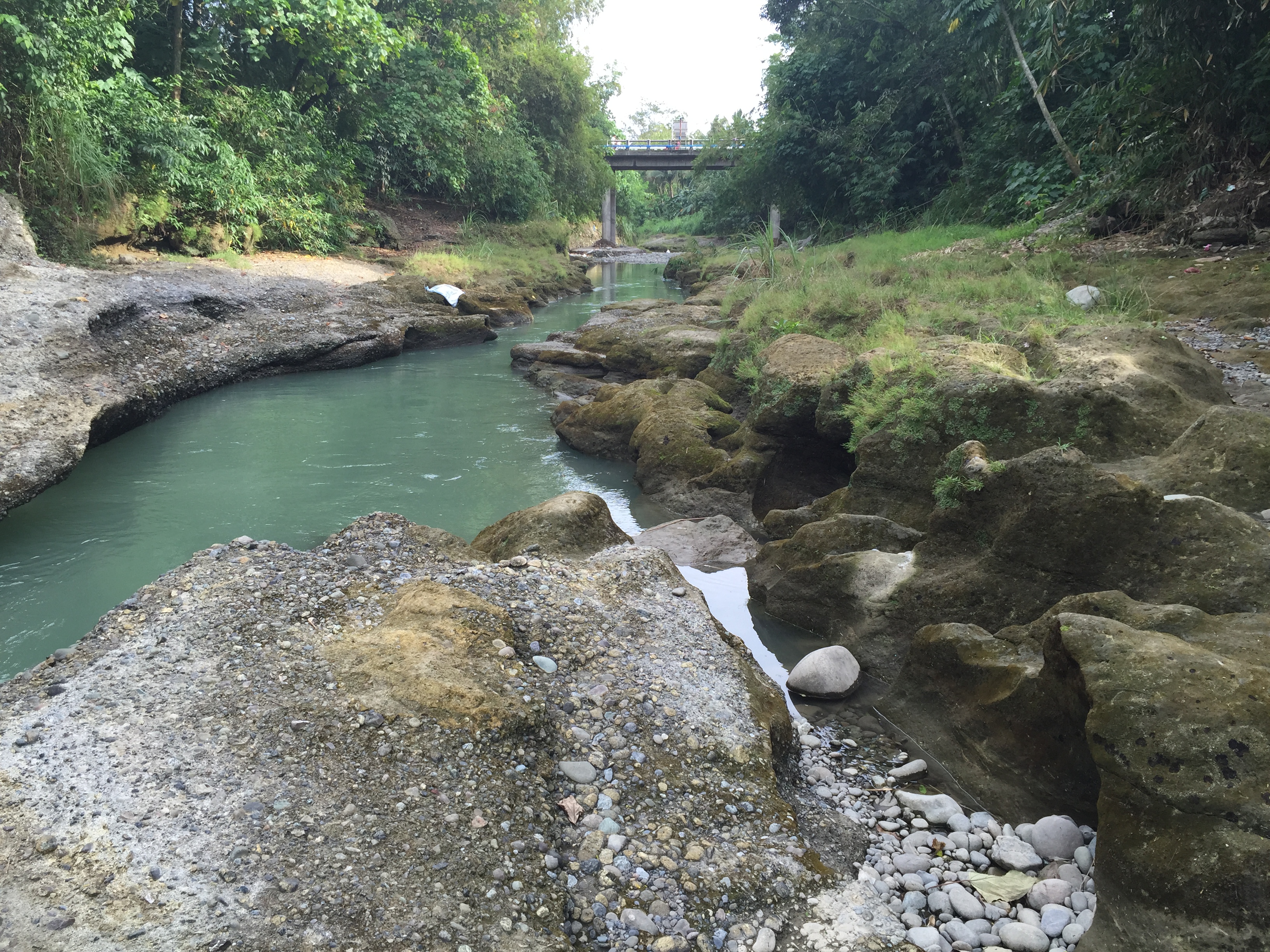 My wife's hometown of Sto. Tomas is a typical inland provincial town with very little to see or do. However, it does have a nice river running through it, which is a great source of entertainment for the locals.
Okay, there is one "attraction" in Sto. Tomas – Aloha Resort. However, believe me, unless you had family in Sto. Tomas, and had no choice, you would not even think about coming here!
This is a place you will most likely never come to – Sampao in Kapalong. My wife's aunty lives here and during one Christmas in 2014, we did an outreach program and brought some food and others goodies for the locals to enjoy.
There isn't really much to do in Sampao aside from swimming in the local river and playing Tarzan by jumping from the trees into the river. No iPhones, Playstations or Xboxes here!