Talikud Island – Best Beach Near Davao
Talikud Island remains my favourite place in Davao. I might be sounding a like a broken record by now, but this truly is paradise. There are a few resorts there, but these are very much local standard. However, they are still suitable for an overnight stay.
Talikud Island is a popular day trip location for many locals who often take a boat from Davao City and spend the day on the beach swimming and relaxing with a picnic lunch, or just island hopping around Samal Island.
As a result, the place is very clean, peaceful and virtually virgin. Powdery white sand, very clean and calm aqua blue water, coconut palm forests – it really is an amazing place. There is very little there in the way of food, drinks and equipment to hire for snorkelling etc, so you need to make sure you bring all your necessities with you, more so if you plan to stay overnight. You can also check out my Vlog which will give you a real good look and feel for the place.

No, this isn't a postcard – this is a photo I took on the beach out the front of Dayang Beach Resort.

A great photo of a nipa hut where locals chill out drinking rum in the sea breeze.

An absolutely amazing scene with the sun rising and tainting everything pink – including the sand! This is not filtered!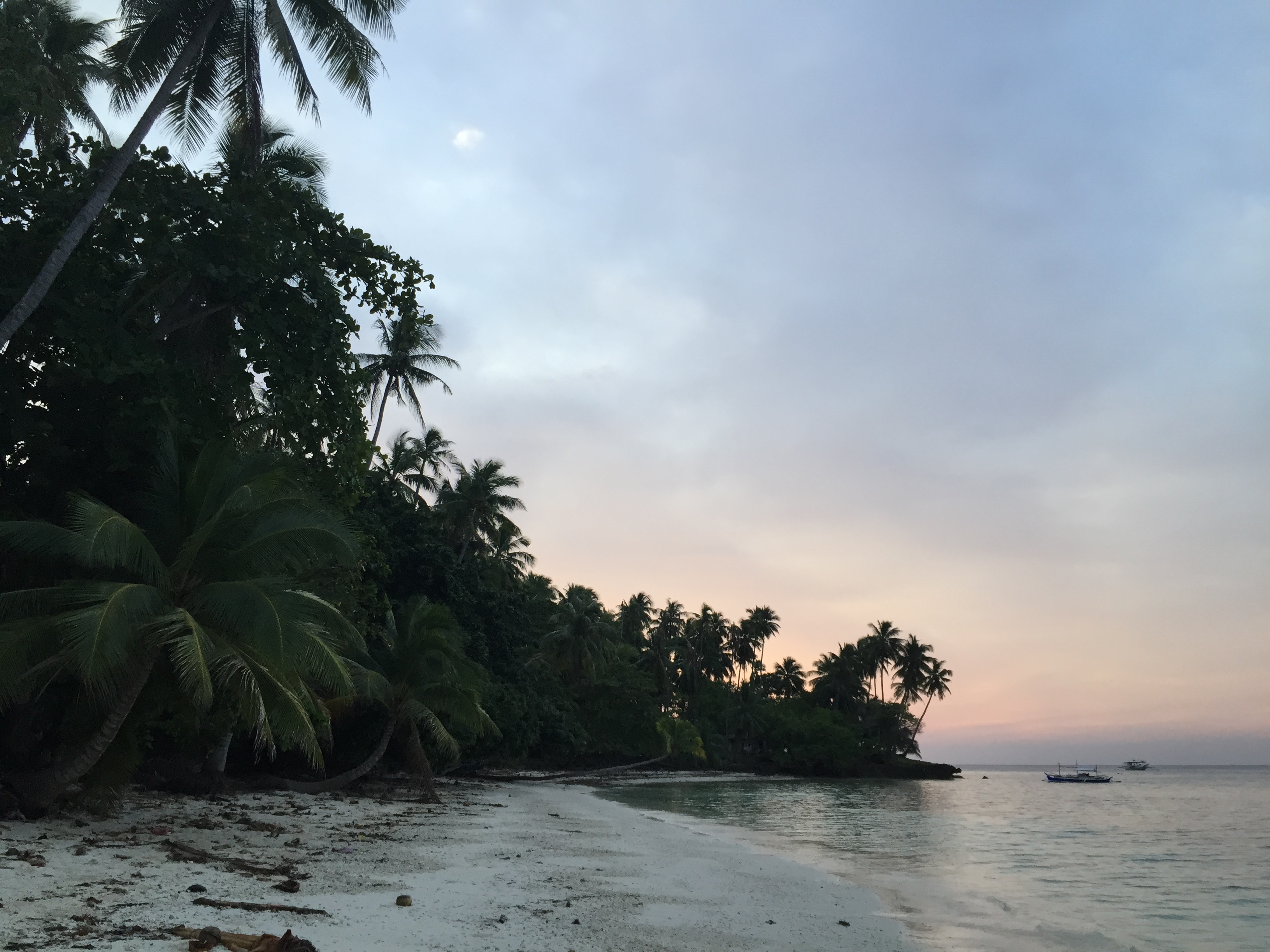 Sunrise in a very secluded part of Talikud Island. The serenity had to be experienced to be believed.
Please click below to watch my vlog about this amazing beach near Davao!
EPIC White Sand Beaches In Davao! | Deztreks