Club Punta Fuego Batangas World Class Resort
Club Punta Fuego Batangas is located in the first class municipality of Nasugbu and is an exclusive residential beach and lifestyle resort. Punta Fuego comprises of Spanish-Mediterranean-inspired villas, a Beach Club, a Marina/Yacht Club, a nine-hole golf course and Country Club. This is all set among a residential complex with a real holiday resort atmosphere. Then there are reciprocal rights with Terrazas De Punta Fuego.
If you wish to visit any of the aforementioned facilities, you need to be accompanied by a member however, you are able to stay at the villas as a non-member which also gives you full access to all the facilities. Being so close to the water and beaches, and with all the facilities you need at your fingertips, you do not need to leave the resort.
Makes the most of it
To stay here isn't cheap and it can be quite difficult to get a vacancy, as the demand is very strong due to the exclusivity of the resort, so if you are able to stay here, you need to make the most of it. If you know a member, even better. Combined with all the other activities on offer in Nasugbu including the beaches and boating, and the locality to Manila, it is highly recommended to stay at Punta Fuego if you can afford it. Read my page on Maya Maya for more information on things to do in the area.
Looking from the clubhouse across Nasugbu Bay with sensational elevated views of the water.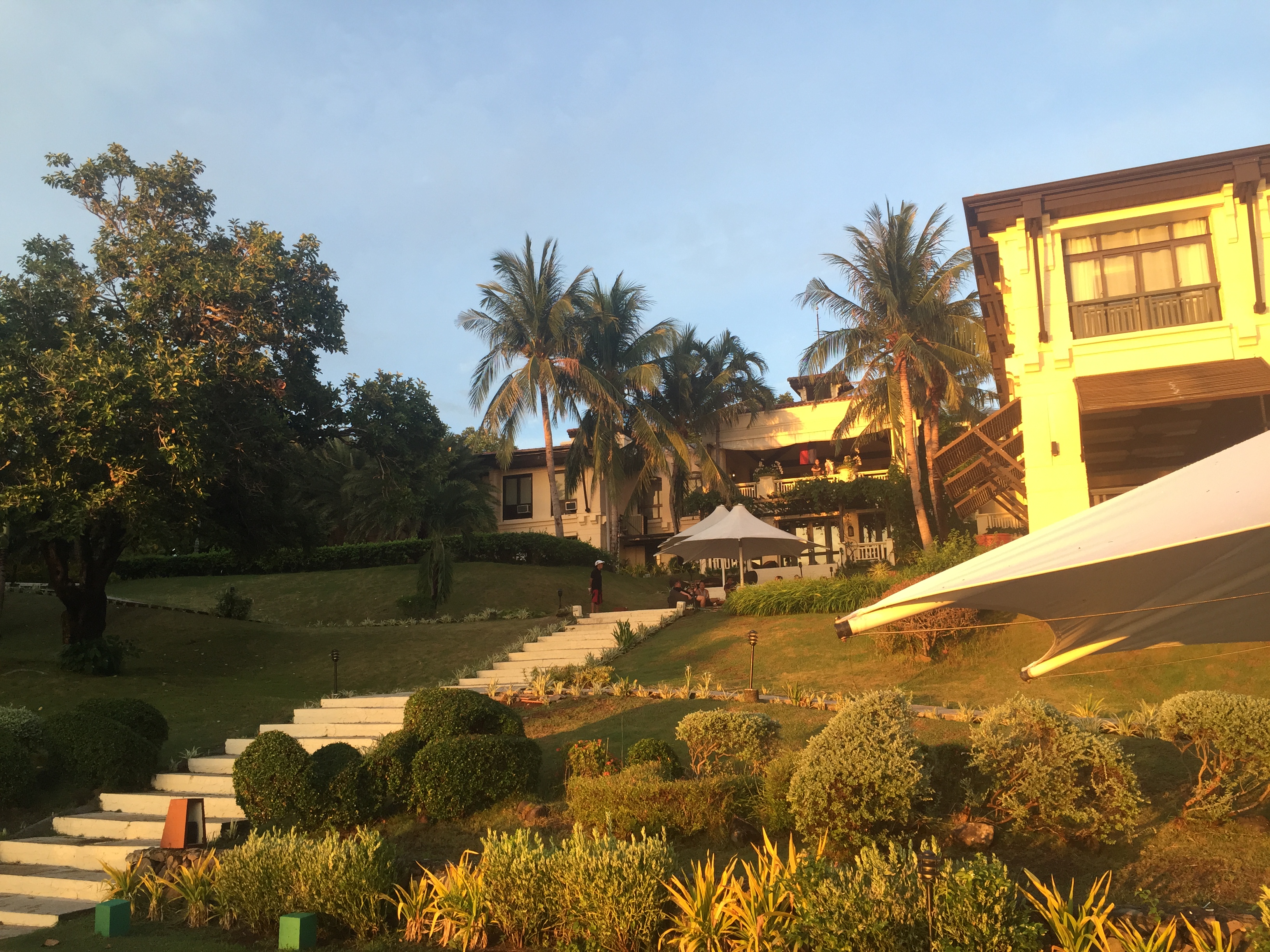 Looking from the swimming pool back up towards the clubhouse shows just how steep the view is. The umbrellas just above the steps are a great place to chill with a couple of cocktails, especially around sunset.
The infinity swimming pool with about a 30 metre drop straight off the edge. You don't get any better views of the coastline than this.
You don't get too many better sunset views in the Philippines than here. The infinity swimming pool above which faces west, and is also a great viewing point for the sunset.
Exiting the Punta Fuego Yacht Club on my mates boat as you head out towards Nasugbu Bay. Boating around this area is some of the best the Philippines has to offer.