Sipalay City Is A Beautiful Place
Sipalay City remains, to this day, arguably the best place I have been to in the Philippines. Sipalay has a very diverse landscape showcasing white sand beaches, limestone karsts, turquoise blue water, lagoons, tributaries, islets, mangroves, limestone islets, caves (above and underground) and most notably, very friendly locals.
Sipalay is a fourth class city with a population of about 70,000 people, broken up into seventeen Barangays. Most of the Barangays are basically just small villages, but the people are so friendly and laid back.
Best sunsets in Sipalay
The downtown area of Sipalay in Barangay I is known as Poblacion and is a lively area with several restaurant cum karaoke bars known as Sipalay Food Park, lined up along the white sand beach. It's so relaxing to sit there having a meal with a couple of quiet drinks, overlooking the Sulu Sea and the accompanying sunsets. You score bonus points with the locals if you know a few karaoke songs too!
Poblacion is not really geared up for foreigners, with hardly any decent accommodation, and the food is very much local standard. They don't even have a McDonald's or Jollibee there! However, there is plenty of fresh seafood and street barbecues for those that wish to partake of the local fair. With all the awesome natural surroundings, who cares anyway!
The daily catch at Poblacion beach. I used to go for morning walks and stop to watch the fisherman drunkenly sort out their catch whilst sipping the local rum – at sunrise! For them, it was the end of their day but for me, it was the start.
Poblacion Beach – easily the best suburban beach I have seen in the Philippines. It's not very often you can draw a cow to the beach for a feed!
Glorious sunset at Poblacion Beach, overlooking the Sulu Sea. Many a beer has gone down here, along with the sun.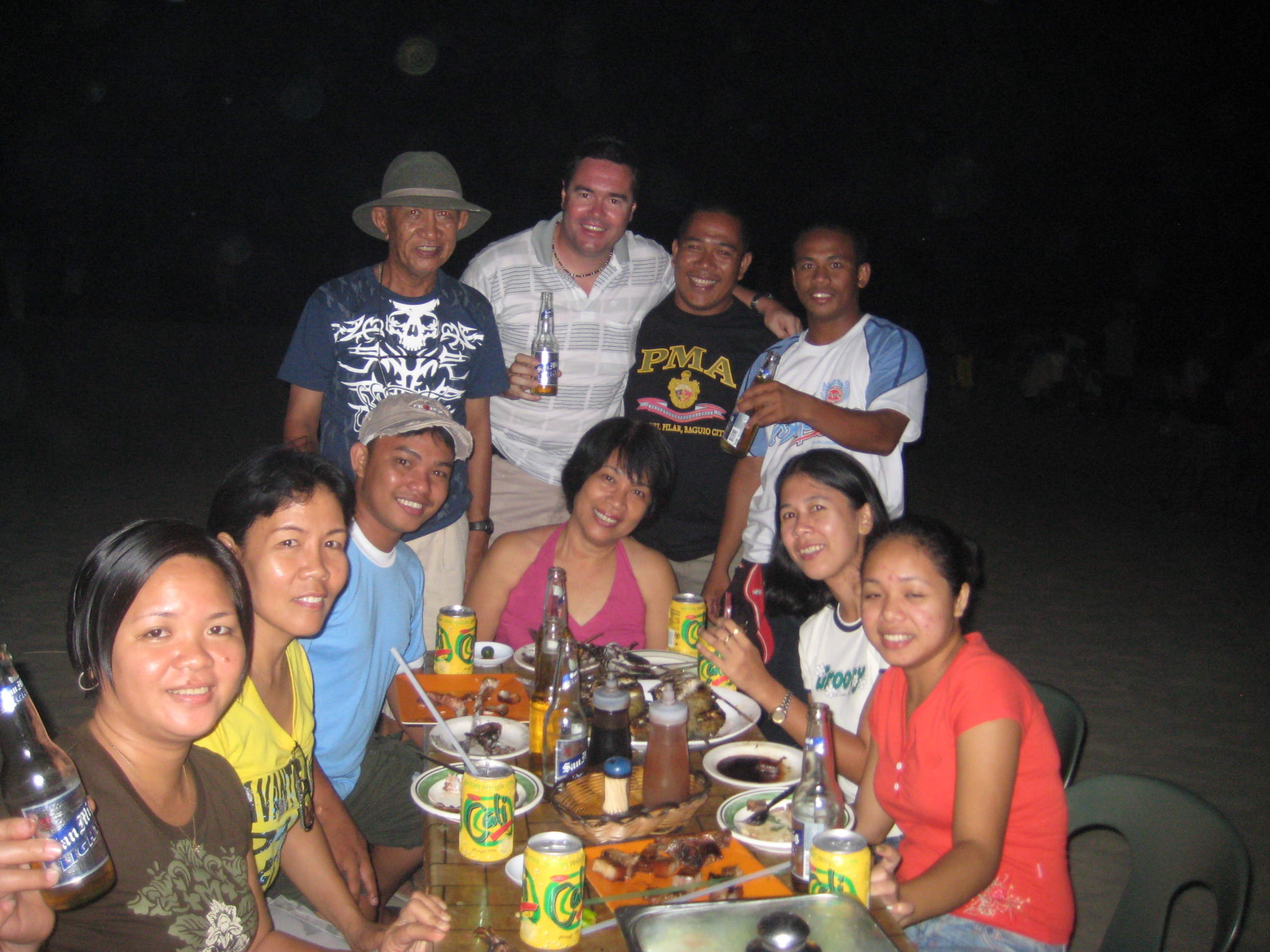 Mixing with the locals at Poblacion Beach. I was always popular as the only "white" guy in town (except when I was sunburnt).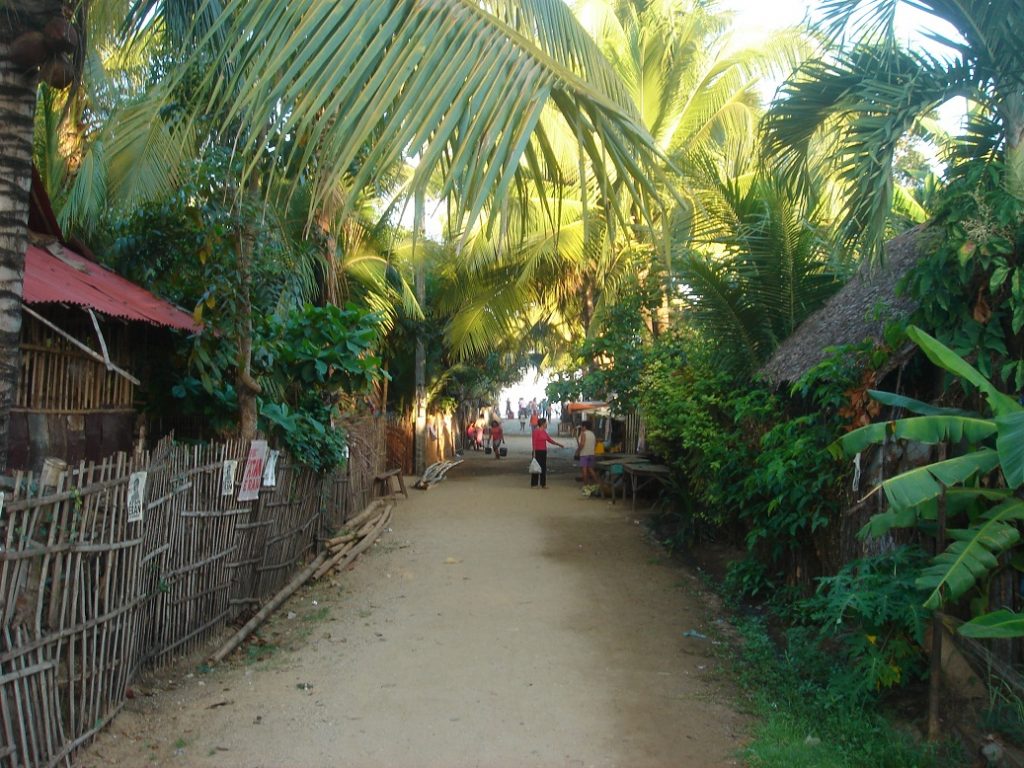 One of the typical backstreets in Sipalay City with the beach right at the end of the street. The simplicity in which these people live challenges your very existence.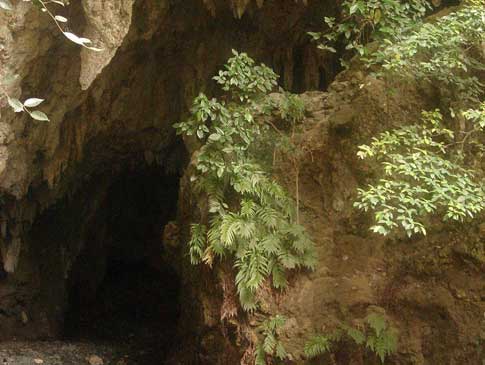 Entrance to Mamara Cave – only about a fifteen-minute drive from Sipalay town centre. During the wet season, a river flows from the mouth of this cave.
Entrance to Binutusan Underground Cave – about a ten-minute drive from Sipalay town centre. The entrance is basically a hole next to the side of the road and if you didn't know where it was, you would drive straight past it.
Flowstones inside Binutusan Underground Cave. You basically need to crawl the whole way through this cave but it's worth it to see the amazing rock formations.