Cavite Province Top 10 Places To Visit in 2020 [Updated]
Written and updated by Dezza, 16 February 2020.
Continuing on with my series about places that are within driving distance of Manila in the Calabarzon Region, in this week's blog, we will take a look at Cavite province.
For the last two blogs in this series, we took a look at Rizal and Laguna provinces. Rizal and Laguna are both located in the Sierra Madre mountain range.
Therefore, most of the places that are worth visiting in these two provinces tend to be fairly mountainous locations. This means there are a lot of waterfalls and caves and some spectacular scenery. Cavite is a lot different.
The province of Cavite is mostly on flat grasslands and is a coastal province. This means there are more beaches to visit in this province compared to Rizal and Laguna. Most of these are less than 2 hours drive from Manila.
The other unique feature of Cavite is that it has a lot of historical and political significance in the Philippines.
Cavite is well known for its connection to the Philippine revolution in 1898, in which the Philippines became independent from Spanish control.
As a result, Cavite is commonly referred to as the "Historic Capital of the Philippines".
The downside of Cavite is that it is the most populated province in the entire Philippines with a population of close to 4 million people.
This is all in an area size that is only 1,427 square kilometres, or less than 0.5% of the total area size of the Philippines. Needless to say, this can have an impact when trying to travel into, or through, the province.
Before you start getting too excited about the fact there are beaches within driving distance of Manila in Cavite, it's important to note that these are not classic tourist-oriented beaches, with beautiful white sand and crystal clear waters.
These are very much local beaches and are not really geared up of foreign tourism compared to other Philippines destinations.
Having said that, this does not mean they are not worthy of visiting. Aside from the beaches, there are also some notable mountains that are worth visiting and also some of the historical landmarks.
Let's take a brief look now at the top 10 places that I would recommend to visit in Cavite province in 2020.
1). Paniman Beach
I have previously written about Paniman Beach and I have since received a surprisingly large amount of interest in this place.
It's been almost a year since I went there and I wrote about the fact that at the time I visited, it was basically a deserted wasteland.
And when I say deserted, I don't just mean that there weren't many people there, I mean that the beach was abandoned and the whole resort was in a state of total disrepair.
This really should be one of the best places in the Philippines and will hopefully be restored to its former glory.
One of my followers has since recently advised me that you can now visit the beach and you only need to pay an entrance fee of P200.
I'm not too sure what is available in terms of food and drinks, or other facilities, however, based on my last visit, I don't imagine there would be too much on offer.
You can also check out my vlog for more information. It is well worth a visit if you get a chance, even just for a day trip.
Google Maps: Paniman Beach
2). Puerto Azul
Puerto Azul is located less than five kilometres from Paniman Beach. Just like what I wrote about for Paniman Beach, this is also an abandoned paradise that is a golf resort and housing estate.
At one point in time, this golf course, designed by golfing legend Gary Player, was considered to be the best golf course in Asia with stunning views overlooking Manila Bay and surrounded by a luxury housing estate.
I heard from one of the caretakers that there are plans to restore and rehabilitate this entire resort. Keep your eyes and ears open for any further developments about Puerto Azul. You can also check out my vlog for more information.
Google Maps: Puerto Azul
3). Corregidor Island
Corregidor is a small island situated right in the mouth of Manila Bay and was a very strategic location during the second world war.
Due to its history, this is one of the most popular tourist attractions not just in Cavite, but arguably all of the Philippines. Here you will find remnants leftover from the second world war, namely canons and other artillery.
There is also the Mile Long Barracks and the hospital which are still standing despite the damage inflicted upon them.
Although not blessed with the beaches you will find on other islands in the Philippines, there is South Beach that offers the opportunity to chill out by the ocean if you want to relax for the day.
Google Maps: Corregidor Island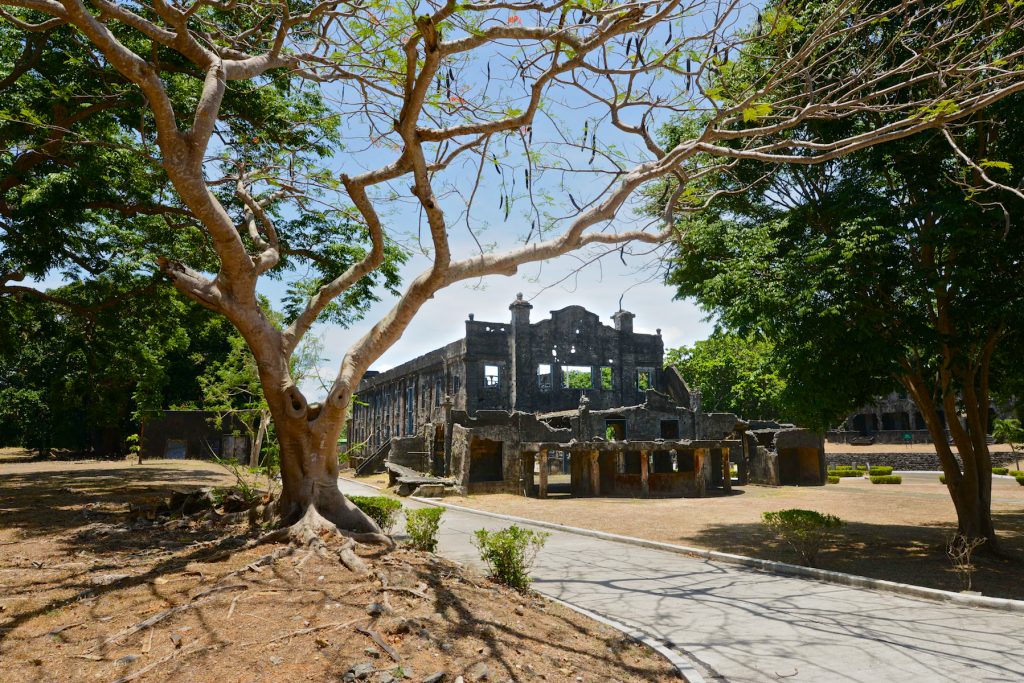 4). Malibiclibic Falls
As I mentioned in my introduction, Cavite province is not really renowned for its waterfalls unlike the neighbouring province of Laguna.
However, there is a couple of waterfalls worth checking out, with the first one being Malibiclibic Falls. This is located at the foothills of Mt. Mataas na Gulod in Bailen, at the point where three rivers meet.
To reach the falls, there is a trek of about 1.5 kms and it takes just over an hour. If you're looking for some adventure close to Manila, then this fits the bill.
Google Maps: Malibiclibic Falls
5). Pantihan (Balayungan) Falls
The second waterfall worth mentioning is Pantihan (Balayungan) Falls. This is located in Maragondon, less than 10 kms from Malibiclibic Falls.
This is a different type of waterfall with the water elegantly trickling down the face of a cliff wall. There are actually some nipa huts at the top of the falls so that you can take a picnic and enjoy a relaxing lunch.
Google Maps: Pantihan Falls
6). Patungan Beach Cove
Located in Maragondon Cavite, this is not a classical golden or white sand beach. Typical of most beaches in the Philippines, particularly those on the main islands, the sand is a volcanic brownish/grey colour.
However, the beach is quite natural as it has not been commercialized yet. The surrounding area is still pretty much a fishing village and has some great mountain views.
If you want to enjoy a real local experience, then Patungan Beach Cove is a good alternative. As it is only 70 kms from the heart of Makati, it can be reached in just over two hours. You can read more by clicking here.
Google Maps: Patungan Beach Cove
7). Ternate
Ternate is an area that is renowned for its stretch of beaches, especially in the Bucana area. As I mentioned in my introduction, these beaches are by no means world-class standard.
However, if you are looking for a day trip day and want to get out of Manila, then Ternate is certainly a place worth visiting. Bucana is only about 40 kms from the heart of Makati and takes less than 2 hours to reach by car.
You can also check out my vlog for more information.
Google Maps: Bucana
8). Aguinaldo Shrine
The Aguinaldo Shrine is a national shrine that has major significance for the Filipino people. This is the actual official location where the Philippines declared independence from Spain in 1898.
The shrine is actually the ancestral home of the first president of the Philippines, Emilio Aguinaldo, and is also where he is entombed.
However, the home has now become a museum. Set amongst a beautiful lush green garden, this is certainly a beautiful place to visit, particularly from a historical perspective.
Google Maps: Aguinaldo Shrine
9). Mt Pico de Loro
Unfortunately, Mt Pico de Loro has been closed for hiking with no planned date for reopening. However, I need to include this here because it is one of Cavite province's most popular tourist attractions.
Mt Pico de Loro is actually a dormant volcano and is the highest point in Cavite province at 664 MASL. It is also known as Parrots Beak – I will leave it to your imagination to work out why it's called Parrots Beak.
Despite the fact that it's closed, I thought that I would mention here so that you can keep it on your list of places to visit should it open again.
Google Maps: Mt Pico de Loro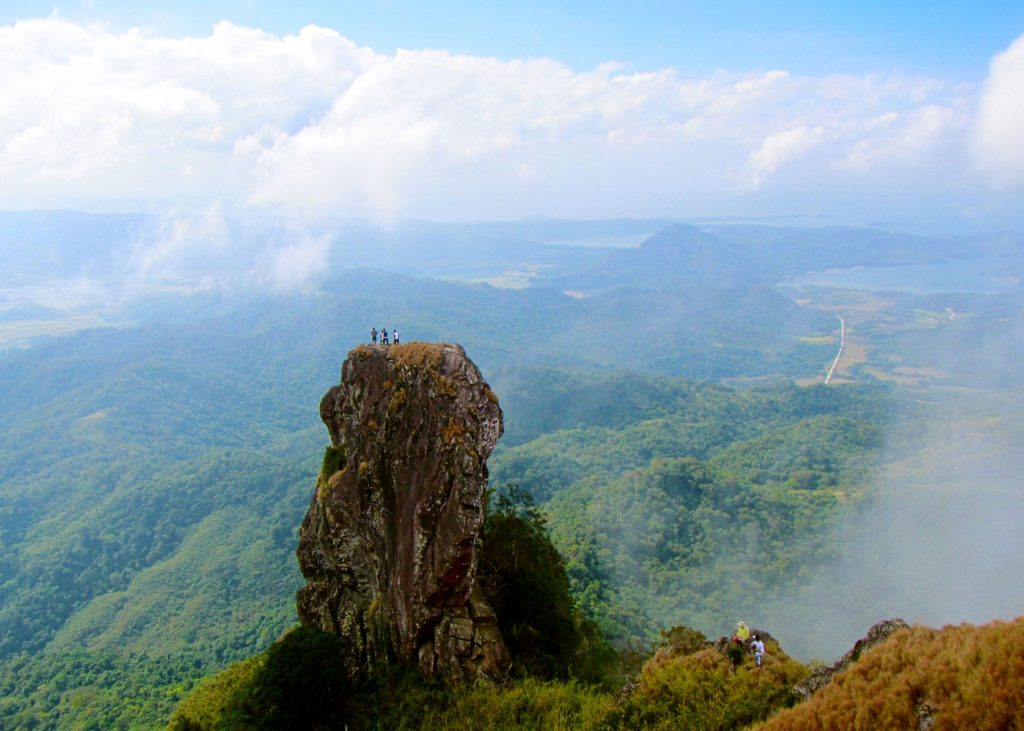 10). Katungkulan Beach Resort
Just like Mt Pico de Loro, this is a little bit of a controversial inclusion into my top 10 places to visit in Cavite.
The main reason for this is that Katungkulan Beach Resort, also known as Boracay de Cavite, is actually a base for the Philippine Marines.
I personally haven't visited this beach (I was rejected at the main gate), but from all reports, it is the best beach in all of Cavite province. However, gaining access to the beach can be a challenge, particularly if you are a foreigner.
I have heard of people being rejected for all number of reasons such as special drills being performed on the beach, right through to the beach being closed for rehabilitation and cleaning.
Apparently, it is a public beach, but it seems that gaining entry can be a bit hit and miss.
I am planning to visit this beach again soon and think it is worth the effort to do so when you consider that it is just over 70 kms from the heart of Makati.
Google Maps: Katungkulan Beach Resort
Related Videos:
WOW! Foreigners Epic Day Trip in Cavite | Deztreks
Cavite Beach Resorts | Day trip from Manila | Deztreks
Ternate Cavite | beach resorts near Manila | Deztreks
Why do I love Filipinos? They are very friendly and love to share | Deztreks
Please also check out the related articles below. If you found this article useful, please leave your comments below and don't forget to like and share with family and friends.
Related Articles:
Best Places To Visit In Calabarzon
Top 12 Places To Visit In Rizal Province
Best 10 Places To Visit in Laguna Province
More Places in the Philippines: