First Timers' Travel Guide To The Philippines
Contributed by Colton Davis
The Philippines is a uniquely beautiful country that consists of over 7,000 small islands. It offers travellers a rich culture, an incredibly welcoming atmosphere and a real laid-back island vibe.
This Southeast Asian gem is often likened to Bali and Thailand – without the tourists.
Despite all of the beauty the Philippines has to offer, the number of islands (7,641 exactly) makes the Philippines a challenging destination to plan a trip to.
That's why we've put together a list of the top 6 tips when travelling to the Philippines for the first time.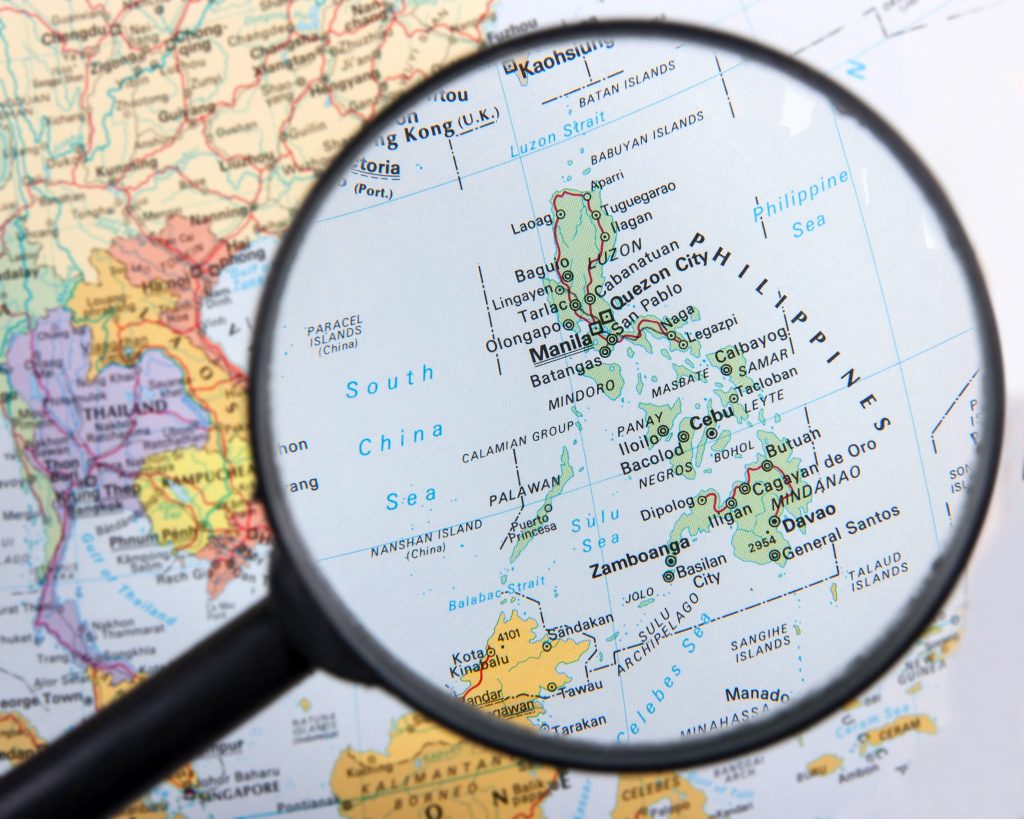 1). Get familiar with the weather
Probably one of the most important things to consider when visiting the Philippines is the weather. The Philippines has quite an unusual climate. Different islands have varying weather conditions throughout the year.
Understanding the climate is simple with a little research, and this will help you to plan where you should spend your time based on the time of year.

The Philippines has a tropical climate. Roughly, the dry season runs from November to May and the wet season from June – October.
Typically, the east of the country experiences the heaviest rainfall during the wet season, whilst the north expects drier and warmer weather.
During the wet season, there is a risk of a typhoon, particularly during August and September. Closely follow the weather reports for local areas whilst you are there.
2). Getting around
As the Philippines is actually an archipelago, the advice for getting around isn't quite the same as the typical travel advice you might get for other countries. Getting around mainly involves crossing the islands.
It's almost essential that you make some sort of itinerary before you travel that will help you to make the most of each island as you visit it.
The plan should also dictate how long you spend on each island and the order in which you should travel between them.
Three airlines in the Philippines offer cheap domestic flights. The airlines are Cebu Pacific, AirAsia Philippines, and PAL Express. Often, you will need to fly from Manila airport to get to different islands.

Every island is unique and has its own style, personality and activities. Do your research and narrow down your must-see islands.
3). Embrace the island life
Whilst each island does have its very own personality, ranging from cosmopolitan to a typical relaxing beach holiday vibe, the Philippines, in general, is a very laidback place.
Just like you might expect with islands in the Caribbean, for example, everything runs in its own time. Don't expect your servers to rush but do expect them to be warm and welcoming.

Whilst we do say that you should make a travel itinerary, we also recommend that you leave enough time for the unexpected.
4). How to stay safe in the Philippines
Every destination has its own troubled spots and areas, and the Philippines is no different.
Whilst the majority of visits are completely trouble free, we recommend that you exercise a sensible amount of caution during your trip – just as you would do with all destinations.
When in busy places, be careful to watch your belongings and do remain vigilant if you visit Manila. Ensure that you know the location of your foreign embassy and take out good travel insurance.
Check out 1Cover's guide to different types of cover to make sure you pick the right kind for your trip.
5). Look into pricing
Travelling around the Philippines is very cheap. It isn't just affordable – most places and items come at a bargain price to Westerners.
Look into taking part in activities that you might not think you can afford during the usual trip. Hotels tend to be cheaper than private accommodation and dinner at a restaurant can cost the same price as a McDonald's.

6). Know your travel requirements and local laws
Residents from countries that have diplomatic relationships with the Philippines can visit for 30 days without a visa.
Your passport must be valid for at least six months and you must be able to provide proof of onward travel at security.

Pay attention to local laws when you are in the Philippines. Breaking drug laws, in particular, is heavily punished in this country.

The most important thing to remember when travelling to the Philippines is to relax and embrace the unique culture this archipelago has to offer. 
We hope this travel information for first-time visitors will be helpful in helping you to plan your trip to the Philippines. You really will have a great time here and won't want to leave!
If you enjoyed this article, please feel free to make comments below and share with friends and family. Please also check out my related articles below.
Related Articles:
Top 13 Tourist Spots In Northern Luzon
Best 8 Places To Check Out In Cebu
Top 9 Places To Visit In Bohol
More Places in the Philippines:
Related Videos:
15 Reasons Why The Philippines Is The Best Country In Asia | Deztreks
Awesome Party Boat Adventure in El Nido - Check This Out! | Deztreks
Coron Palawan Voted Best Island In The World! | Deztreks
Best Weekend Getaway Close to Manila! | Deztreks
You Won't Believe This! Venice Grand Canal in Manila | Deztreks