Calinawan Cave is the first place we visited. This is a privately owned cave with an entrance that first has you going down a set of concrete steps. From there you are confronted with a multi level cave system with various chambers, stalactites, stalagmites, and creepy rock formations in which ghoulish faces appear.
During Spanish-American War and the Second World War, the cave was apparently used as a hideout. The caves have since become so popular that they have been used in the filming of a number of local television programs. As a result, they have enhanced some of the natural crystals by adding glitter on some of the rocks.
The walking paths through the cave are not very difficult, and you don't really need to have any caving experience to enjoy the spectacular scenery. The guides have flashlights and make the tour fairly easy. Depending on how often you stop, the tour of the caves take anywhere from 30 to 45mins.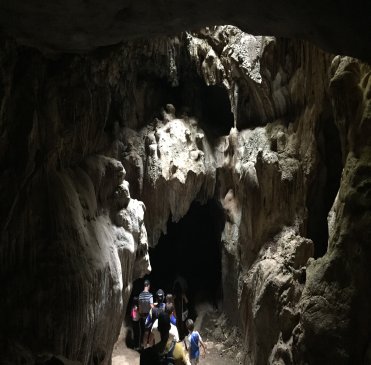 This is the view when you first enter the cave. Absolutely amazing rock formations with some natural light being let in from above.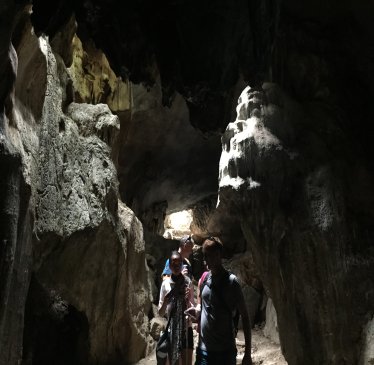 According to the locals, there are several layers to this cave although we only explored two levels. The full cave system is yet to be properly mapped and it's estimated to go for kilometers in length.
The end of the trail where you come out from the opposite end to where you start. Then it's just a simple walk back up to the road and a ten minute walk back to the starting point.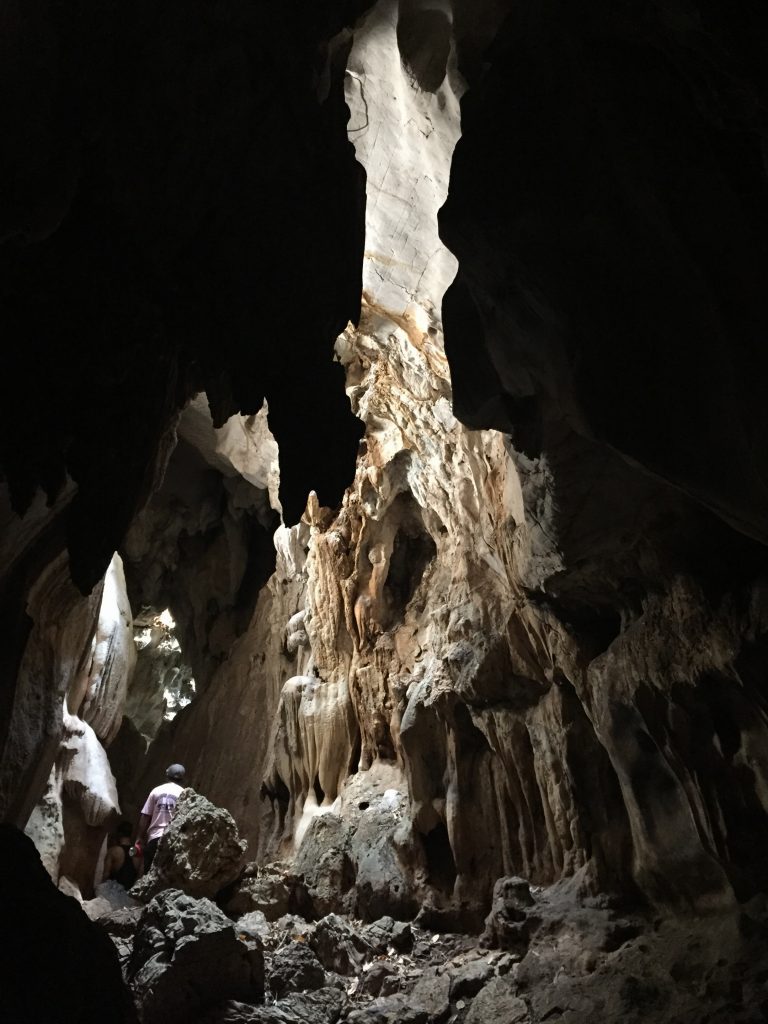 The ceiling of the cave in this section was quite high and also had a gap to allow the natural light to flow through which gave a great view of the rock formations.
Cost:
There is an entry fee of P20 but you will need a guide. There is not set fee for the guide but P200 is a reasonable gesture.