Borawan Island True Paradise Driving Distance From Manila
Borawan Island is located on Paglibao Chica Island and takes its name after Boracay Island and Palawan (hence Borawan). With glorious white sand beaches to match Boracay and towering limestone karsts to match Palawan, Borawan is a very apt name for this slice of paradise, which is amazingly close to Metro Manila (160kms). There have been a lot of things written about Borawan, some good, some not good, but we had a great experience there in 2014. The beach and the water were clean, the locals were friendly and we really enjoyed ourselves. I would go back there in a heartbeat, especially before it becomes too popular with other tourists!
Borawan is undeveloped which makes it even better
Borawan doesn't have any accommodation, but there are toilets (not well maintained), small cottages/huts for hire and also a small kiosk selling snacks, drinks, cigarettes etc. However, it is recommended to take your own supplies, which is what we did. The boatmen were more than obliging to help lift our supplies off and on the boat at each stop throughout the day. They also have security guards on the island for that extra level of comfort, particularly for those wishing to camp overnight. Please be warned, there are jellyfish in the area during certain times of the year, so please check with the boat captain or the security guards if it's safe to swim.
Great day of island hopping
With an early start and your own vehicle, you can visit Borawan Island and neighbouring Puting Buhangin, and Dampalitan Island all in a single day. However, it is recommended to stay overnight, and why not in these glorious surrounds. If so, you can either camp at Borawan Island, or stay at The Tamarind Tree Resort, which is one of the very few places to stay around this area. This is also the best location to set off via boat for your island adventure.
A view of Borawan looking west from the famous lookout rocks. It really is an amazing scene.
A view on the more secluded east side of the beach with a giant limestone karst rising up from the shoreline.
Looking south from the eastern side of the island. Relaxing here with a picnic lunch and a few beers is an experience I will never forget.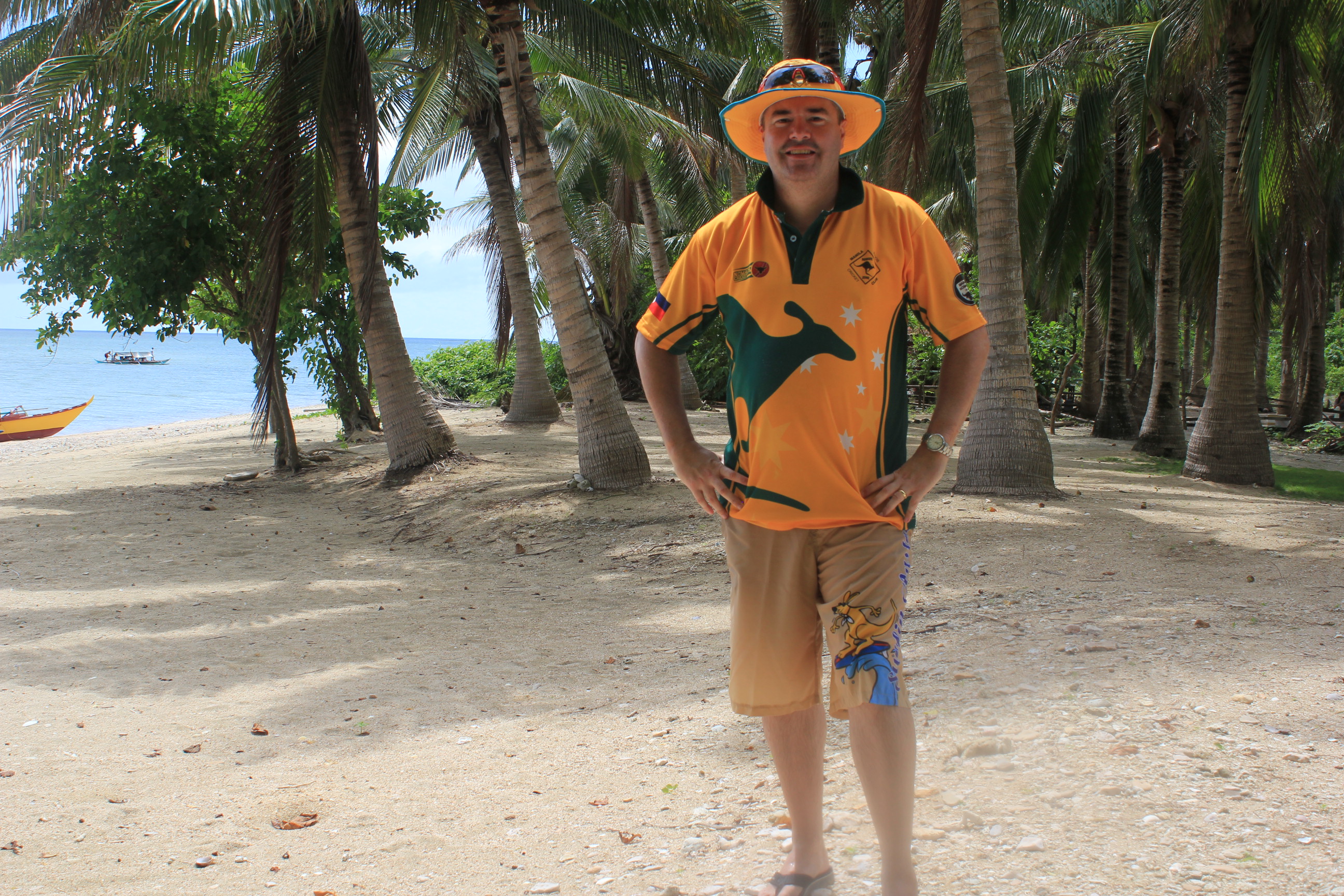 A jungle of palm trees providing some much-needed shade after spending the morning exploring the island.
There aren't too many better ways to enjoy the day than sitting in one of these cottages with a picnic lunch and a few beers. The good thing about them is you don't need to bring anything aside from food and beers.
This sunset was one of the most epic sunsets I have ever seen. One of the good things about this area is that it faces westwards so you can catch the spectacular sunsets. This photo was taken on the beach near Tamarind Tree Resort.
Costs:
Borawan Entrance fee: P80
Borawan Hut/Cottage Rental: P280