Bayawan City is further south than Basay, and is located about 100 kilometres from the provincial capital Dumaguete City, and is also very close to the provincial border of Negros Occidental. It is a fairly large town with a population in excess of 100,000 people. Like most of the places I have been to in Negros Occidental, if it wasn't for my job, I most likely would never have been here. It really is just another large provincial town with nothing much to see from a tourist perspective.
Although not a beautiful as neighboring Sipalay and Hinoba-an, and with no real nice beaches to speak of, there is a lot more entertainment in Bayawan. There are a number of restaurants, bars and live bands, particularly along the 2.5km long boulevard right on the beachfront. This ensures that local tourists keep coming back, and it's often busy almost every night of the week.
Niludhan Falls is another place checking out if you can handle the rough and tumble ride to get there. Located in Barangay Dawis, it is a two hour motorbike ride away from Bayawan Cit. it is well worth a look if your bum can handle the grueling ride. Best advised to take some food and water also as there isn't much else out this way.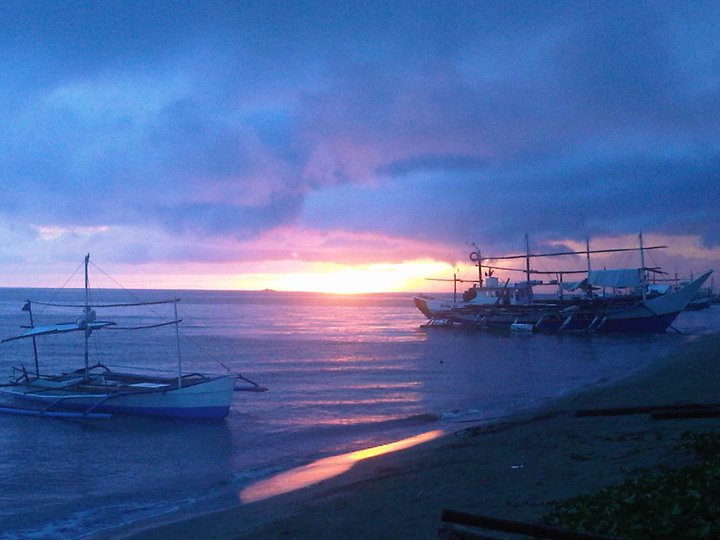 A couple of fishing boats bobbing around in the calm waters of the Sulu Sea with the sensational sunset backdrop.
Niludhan Falls are probably the only real attraction in Bayawan. Just like most of the places I have been to in the area, there are hardly any tourists – foreign or local!
Bayawan City is actually fairly clean and well organised. There are some nice restaurants and hotels without being too ritzy or expensive.
The esplanade by night. This is when the activity really starts to come alive as the weather cools down from the heat of the day.